Joe Fay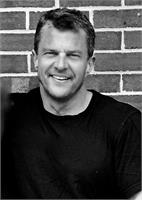 Owner

Joe's passion for an active lifestyle started at a young age with his enthusiasm for outdoor sports. He excelled at both water and alpine skiing. Growing up in NY state he was a Class 1 slalom water ski instructor at the YMCA in Lake George, NY. Joe made his move out west, where he was a member of the Special Events Race Department Team at Heavenly Valley Ski Resort in South Lake Tahoe, CA. Joe made his way back east and still has the need for speed and has been working in the fitness industry for 15yrs. He believes in leading a healthy lifestyle by empowering yourself, go after what you want and make no excuses. Joe is the toughest and most trusted personal trainer on the shoreline. Joe has helped hundreds of people find success in their fitness goals inside and outside of the gym. He stays fit by lifting, running and yoga.
Joe's Personal Achievements:
Voted Best of The shoreline Personal Trainer

:
2016, 2017
Voted Best of The Shoreline Gym & Specialized Gym:
2015, 2016, 2017
San Diego Rock & Roll 2015
Joe Fay instructs the following:
A high intensity total body workout that combines strength and endurance through a combination of functional movements, core work, interval training, plyometric exercises, muscle conditioning, and partner drills. Ranging from circuit style that kick starts your cardiovascular fitness to creative muscle building exercises using minimal equipment. Each class with bring its own challenges, no two classes will be the same! All fitness levels are welcome and encouraged to join.




A personal training session for up to 3 people at a time.